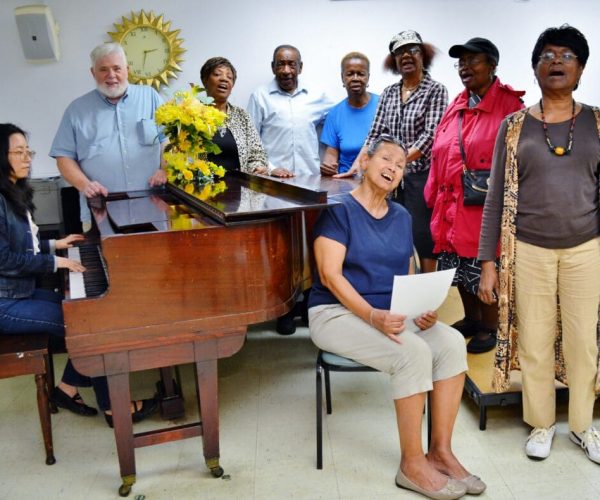 Come make a joyful noise. All you need is a love of singing.
Tuesdays Afternoons 1:15-2:15
You don't have to have a "great voice", you just have to love to sing. But if you do have a great voice, there are plenty of opportunities for soloist to take center stage.
Singing is great for your health! It can increase your oxygen levels which will relieve muscular and nervous tensions.
Singing in a group stirs the soul, clears the mind and lifts the body.