Learn to make beaded jewelry– bracelets, necklaces, earrings and more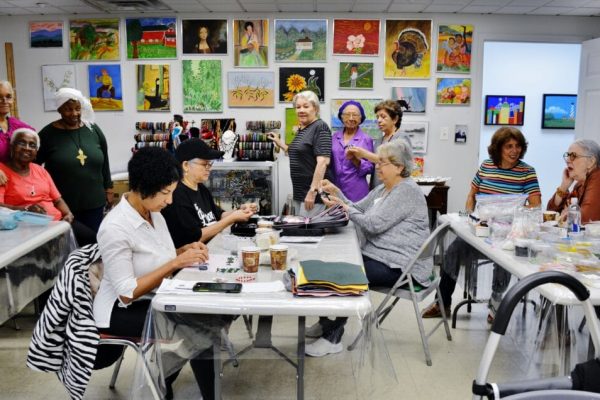 Thursdays:
Morning Class 10:00 – 12:00
Afternoon Class 1:00 – 3:00
Our most popular project uses safety pins and beads paired to create custom jewelry pieces with unlimited color combination options. Bracelets can be made to accommodate any size wrist, and hidden stretchy cord within ensures the pieces fit snugly without falling off.
Learn about the variety of bead types. Discover interesting new ways to use beads in other crafts, such as crochet work, and weaving. The workshop will provide easy-to- master techniques for the beginner and techniques for serious artisans as well.
The Center will supply materials and instruction free with the requirement that workshop participant make two pieces one for themselves and one for the Center.   Jewelry made for the Center will be sold to provide funding for the workshop.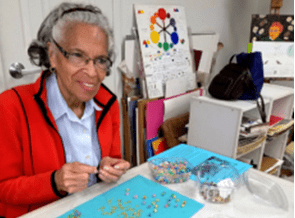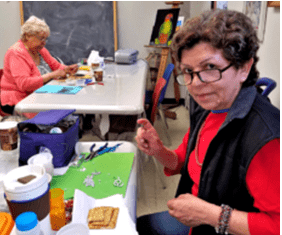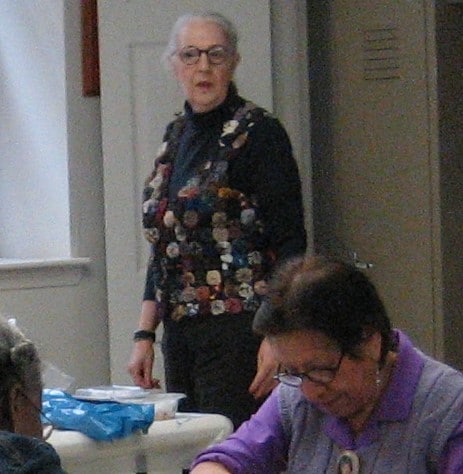 About the Instructor
Judy Pickett has been teaching crafts at the Center for 28 years. She has designed crafts for Ladies Home Journal Needle and Craft, Good Housekeeping Needlework and the Time/Life series, Family Creative Workshop. As a member of the Bead Society of Greater New York, she has shown her jewelry at "The World of Beads Show" at Fashion Institute of Technology. She received her Millinery Certificate at F.I.T. and worked as a hat-maker for renowned milliner, Patricia Underwood.